San Diego Veteran Home Loans
VA Guaranteed Home Loans For Service Members
The California VA Guaranteed Home Loan option is the preferred mortgage program for active or non-active members of the military and their surviving spouses, including Reserve and National Guard.
About San Diego VA Mortgages
With a VA Loan, you can purchase a home with no money down, and even have the seller pay all your closing costs. The Department of Veterans Affairs (VA) does not offer mortgages directly to home buyers.
A VA Home Loan can be used to purchase a property in San Diego with little or no money down, as well as to refinance into a lower interest rate through a VA streamlined IRRRL refinance with reduced paperwork and qualifying criteria.
With regards to the California VA Home Loan Program, the term "veteran" includes certain members of the Selected Reserve, active duty service personnel and certain categories of spouses.
Primary Benefits of the VA Mortgage Loans
No PMI (Private Mortgage Insurance) premium required.
No down payment as long as the sales price doesn't exceed the appraised value.
Closing costs may be paid by the seller.
VA rules may limit the amount you can be charged for closing accounts.
The lender cannot charge you a penalty fee if you pay the loan off early.
You don't have to be a first-time homebuyer.
You can reuse the benefit.
VA Eligibility status is provided by the VA in the form of a Certificate of Eligibility (COE), keeping in mind that the length of your service or service commitment and/or duty status may determine your eligibility for specific home loan benefits. A Veteran may be able to obtain a Certificate of Eligibility from the VA if they meet one of the following requirements:
Served 90 consecutive days during wartime.
Served 181 days during peacetime.
Served more than 6 years in the National Guard or the Reserves.
If you meet one of the criteria above, you may be able to obtain your Certificate of Eligibility to prove your veteran status. Additionally, spouses of veterans may be able to qualify for a VA home loan if their spouse was an active-duty service member killed in the line of duty or if their spouse passed away due to service related disability.
Obtaining San Diego VA Loans
Borrowers who require a VA Loan are expected to have stable, reliable income that will cover monthly expenses, including the mortgage payment and a residual income to cover food, transport and other basic day to day costs. This is to ensure there is a low foreclosure rate and that borrowers have some sort of cushion in case of any emergency.
In addition the lenders who provide the mortgage with also ask for debt, income and credit scores. VA loans require no down payment or private mortgage insurance and in addition have competitive rates and terms and allow qualified borrowers to purchase a home with little to no money up front.
VA Eligibility Guidelines
To be considered as an eligible candidate for the VA Loan Program, you must fit the following criteria:
Present a Certificate of Eligibility (COE) at time of application.
The borrower must occupy the home as a primary resident directly following loan approval.
Provide substantial proof of income (earned or unearned).
Only request a loan to cover the appraised property value. Any further associated costs, will be at the buyer's personal expense.
Surviving military spouses may also apply under specific circumstances.
Occupancy Requirements
Over 20 million VA Home Loans have also backed by the Veteran's Association. In order for this to continue happening, occupancy requirements have been set into place.
Borrowers that qualify for VA Home Loans must be the primary residence of the new home. This loan is not approved for renting or leasing purposes (unless special circumstances have been discussed). Buyers need to move into their approved residence within 60 days of signing the agreement. Properties must be built to HUD standards or meet certification guidelines in a given state.
Property Types
Eligible VA Home Loan properties include:
Single Family Residence (SFR)
Condominiums or townhouses (as long as the entire property area has been approved by the VA).
Refinancing on an existing home.
New construction sites (for VA-approved builders with a 1-year home warranty in hand).
Income Requirements
Proof of income will be required in order to qualify for a Veteran Home Loan. Typically, the Debt-to-Income (DTI) should not exceed 41%.
For Example:
Annual income = $48,000.
Divided by 12: $48,000/12 = $4000
Monthly income = $4000
Multiply the monthly income by 0.41 – $4000 x 0.41 = $1640.
If the borrower's debt obligation is not more than $1640, then they may be eligible for VA loan based on DTI ratios.
Eligible borrowers should have ample funds remaining to cover personal expenses as not to struggle making monthly payments. If the veteran's DTI does not meet the requirement percentage, it does not mean they are automatically declined for a loan. Candidates may still be considered, and this should be further determined by Joe @ Skyline Financial.
Required Documents
When you meet with a VA Loan Specialist at Skyline Financial, please be prepared to provide the following documents:
Certificate of Eligibility (COE)
Proof of active military duty during specified periods for the minimum required time span.
Recent proof of income.
Social Security Card
Most recent residence (2 year history)
Information on any other owned real estate
Down Payment
In most cases, veterans are required to make no down payment in order to be approved for a loan. This is one of the top benefits when it comes to qualifying for a VA Home Loan because no money is required out of pocket. However, in the event a veteran placed a bid on a home that exceeds its appraisal value, the buyer is responsible for those expenses that cannot be financed.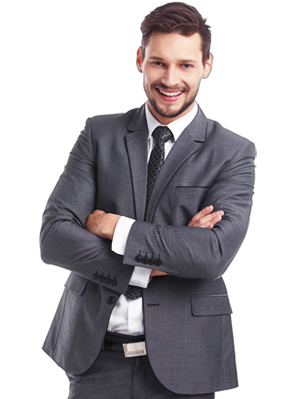 Joe Mortgage / NMLS# 348676
Joe is a mortgage lender in San Diego and is available at 818-657-2241 if you have questions about home loans or mortgage programs in California.
CLICK HERE for an instant online property valuation report.